A huge muscular man walks into a bar and orders a beer. The bartender can't help but stare at the guy because in contrast to his large muscles, the man has a head that is the size of an orange. The bartender hands the guy his beer and says, "You know, I'm not gay but I want to compliment you on your physique, it really is phenomenal! But I have a question, why is your head so small?"
The big guy nods slowly. He's obviously fielded this question many times. "One day," he begins, "I was hunting and got lost in the woods. I heard someone crying for help. I followed the cries and they led me to a frog that was sitting next to a stream."

"No shit?" says the bartender, thoroughly intrigued.
"Yeah, so I picked up the frog and it said, Kiss me. Kiss me and I will turn into a genie and grant you three wishes."'
"Keep going!"
I looked around to make sure I was alone and gave the frog a kiss. POOF! The frog turned into a beautiful, voluptuous, naked woman.
She said, "You now have three wishes."
I looked down at my scrawny 115 pound body and said, "I want a body like Arnold Schwarzenneger." She nodded, snapped her fingers, and POOF there I was, so huge that I ripped out of my clothes and was standing there naked!
She then asked, "What will be your second wish?"
"What next?" begged the bartender.
I looked hungrily at her beautiful body and replied, "I want to make sensuous love with you here by this stream." She nodded, laid down, and beckoned to me. We made love right there by that stream for hours!
Afterwards, as we lay there next to each other, sweating from our glorious lovemaking, she whispered into my ear, "You know, you do have one more wish. What will it be?"
I looked at her and replied, "How 'bout a little head?"
One morning a woman was walking out of her front door, when she notices a strange little man at the bottom of her garden.
"You're a goblin," she says, "I caught you and you owe me three wishes!". So the goblin replies "OK, you caught me fair and square, what's your first wish?". The woman stops and thinks for a second, "I want a huge mansion to live in.", goblins replies "OK, you've got it.". Woman again thinks it over, "My second wish is a Mercedes." "OK, you've got that too." "My last wish is a million dollars!". The goblin then says "OK, you've got it. But to make your wishes come true you have to have sex all night with me." "OK then, if that's what it takes…"
Next morning the little man wakes the woman up.
"Tell me," says the man, "how old are you?" "I'm 27", she replies
"Fuck me", says the man, "27 and you still believe in goblins"
---
A young white man comes across what looks like an old rusted lamp and decides to rub it. Two genies pop out and say in unison
"You have 3 wishes and must be made all at once!". the man quickly made up his mind and *POOF* he wakes up in bed with 5 gorgeous supermodels in a bedroom full of hundred dollar bills. He is overjoyed when he see's this, but soon gets a knock at the door.
Two people dressed up in klu klux klan hoods and robes grab the man, drag him out into the yard, put a rope around his neck and hang him from a tree. The two genies take off their KKK hoods and look at each other.
The first genie says : "I can understand why he would want 5 gorgeous supermodels" the other genie says "I can understand why he would want millions of dollars" But both genies with a look of confusion say
"I just dont know why he wanted to be hung like a black guy?"
---
A man was walking along a California beach and stumbled across an old lamp.  He picked it up and rubbed it and out popped a genie!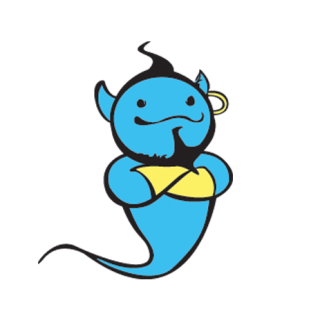 The genie said, "OK.  You released me from the lamp, blah, blah blah. This is the fourth time this month and I'm getting a little sick of these wishes.  So you can forget about getting three wishes.  You only get one wish.
The man sat down on the beach and thought about it for awhile.  Then he said, "I've always wanted to go to Hawaii; but I'm scared to fly and I get very seasick.   Could you build me a bridge to Hawaii so that I can drive over there to visit?"
The genie laughed and said, "That's impossible!  Think of the logistics of that!   How would the supports ever reach the bottom of the Pacific?  Think of how much concrete… how much steel…!  No. Think of another wish."
The man tried to think of another wish.  Finally, he said, "I've been married and divorced several times.  My wives always said that I don't care and that I'm insensitive.  So I wish that I could understand women… know how they feel inside and what they're thinking when they give me the silent treatment…know why they're crying…know what they really want when they say, 'Nothing'…know how to make them truly happy…."
The genie said, "You want that bridge two lanes or four?"