Day 16 — I've just been granted the power of resurrection but I can only use it to bring back one dead celebrity. I would bring back ________ because…
I would definitely resurrect Audrey Hepburn! I'm a female and I don't know if it's really OK to say this but I had a major crush on her. I liked her style, her looks, her attitude and I want to be just like her when I grow up (Nearing 30 I must say it's a bit late).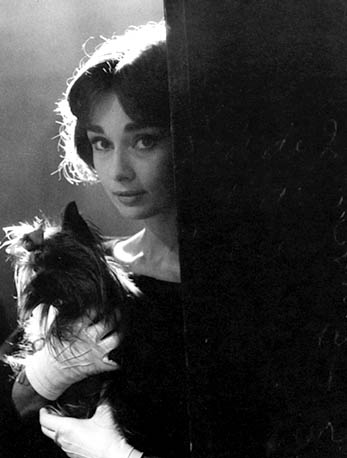 People taking part in this challenge:
Cherlyn Cochrane, Jenn Miko, LJ, Melanie, Last Civilized Woman, Princesa Musang, Primadonna Zel, Caroline, Koi, Aurathena, Terriblethinker, Sleep and Salami, Marliz3e, Prysmatique, DLonelyStar, AnonymousBurn, Nicole, Sylvia Garza, Mariana, Nenskei, MyNakedBokkie, Bluefiadiarries, VeehCirra, Bannatreasures, Sajeev, Happyhippierose, TheFerkel, Tom Baker, *Sofia, *Everything Love & Lust, *TemptingSweets99, Sites with an * contain NSFW material. If erotic or sexual material is offensive to you, please do not visit these three blogs.